Crossrail services on the new Elizabeth Line are set to open on Tuesday 24 May 2022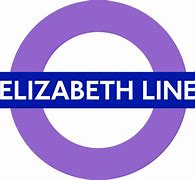 Wherever you work in London, from June, travel around the capital will never be quite the same again, writes Clive Scrivener, Founder Partner of Wimbledon based solicitors, Scrivener Tibbatts.
Subject to final safety approvals, it is hoped that the Elizabeth line will operate 12 trains per hour between Paddington and Abbey Wood from Monday to Saturday 06:30 to 23:00. It will stretch more than 100km from Reading and Heathrow in the west through central tunnels across to Shenfield and Abbey Wood in the east.
The new railway built by Crossrail Ltd will stop at 41 accessible stations – 10 of them new – and is expected to serve around 200 million people each year.
The Elizabeth Line will initially operate as three separate railways, with services from Reading, Heathrow and Shenfield connecting with the central tunnels from autumn this year.
Full services across the entire route will be introduced by May 2023.
Why is it called The Elizabeth Line?
The new railway will connect stations such as Paddington to Canary Wharf in only 17 minutes. This journey currently takes more than 30 minutes to complete using the tube.
Originally known as "the Crossrail scheme", the idea of an east-west underground railway culminated in the first full Crossrail scheme being submitted to Parliament in 1991.
Although this scheme did not pass the committee stage, a revised venture between the Strategic Rail Authority and Transport for London (TfL) was set up in 2001, leading to the Crossrail Bill being submitted in February 2005.
The Crossrail Act received Royal Assent in July 2008 and the main construction phase was launched in 2011.
After the installation of extensive tunnelling and other railway systems over several years, in 2015 TfL Rail services were introduced from Liverpool Street to Shenfield. This is operated by MTR Elizabeth Line, as part of a concession agreement between TfL and MTR.
In 2016, Her Majesty The Queen visited Bond Street station and the railway was renamed the Elizabeth line.
A special service will operate on Sunday 5 June for the Platinum Jubilee weekend. Services will run from approximately 08:00 – 22:00. Here's what the new line looks like.
If you would like to discuss something related to a property valuation please contact Clive Scrivener direct via email at Clive@scrivenertibbatts.co.uk or call 020 8971 2983.
---